Our Products

Our products are internationally recognized, contributing towards the continual expansion of our client base. Our innovative products have always kept up with the ever growing market demands.

CareMonX™ EMS Suite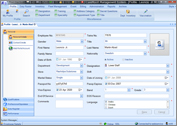 CareMonX™EMS Suite is an advanced mobile electronic patient care reporting and data management solution, designed for the demanding requirements of modern pre-hospital emergency care. It encompasses a wide range of functionality for the operation of Emergency Medical Services, including real-time patient and incident data collection and transmission, incident reporting and management of fleet inventory and staff work schedules.



CareMonX™ ePCR Module is the core of CareMonX™ EMS Suite, which enables mobile electronic data capture and transmission. It is one of the most sophisticated solutions currently available, offering real-time communications between emergency
services, ambulances, paramedics and hospital emergency departments over
standard public cellular networks and TETRA networks.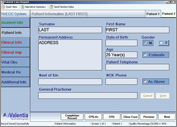 CareMonX™EMS Suite offers multi-modal approach to patient care report data capture: mobile touch terminals (tablet PCs), digital pens and online browser options. All three modalities place a strong emphasis on ease-of-use and ergonomics, reflecting the various service delivery environments in which paramedics can operate.
The complete CareMonX™EMS Suite is comprised of 6 core and 4 optional modules and have been delineated in the block diagram.
CareMonX™ EMS Suite is based on proven, robust, modern technology and communications protocols. Its open architecture facilitates integration with hospital patient, billing and CAD systems.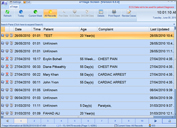 Moreover, CareMonX™EMS Suite fulfils the growing requirements for data analysis and reporting both for clinical and operational purposes and for identifying opportunities for improvements in service quality and performance.