Delivering Mission Critical Enterprise Applications
F3 Technologies has grown organically. Along with Pakistan and Ireland, it now has offices in Australia, Belgium, New Zealand, Qatar, UAE, UK, and South Africa.

Globally, we employ a staff of over 400 and will keep extending our business in the world of technology. Locally, F3 Technologies works with the "Pakistan Software Export Board" along with various international organizations.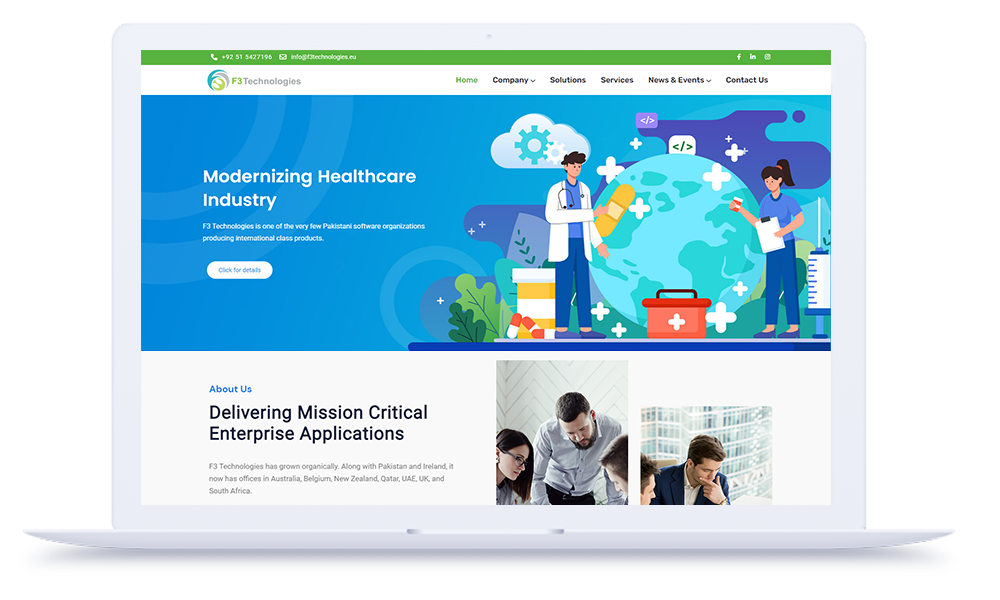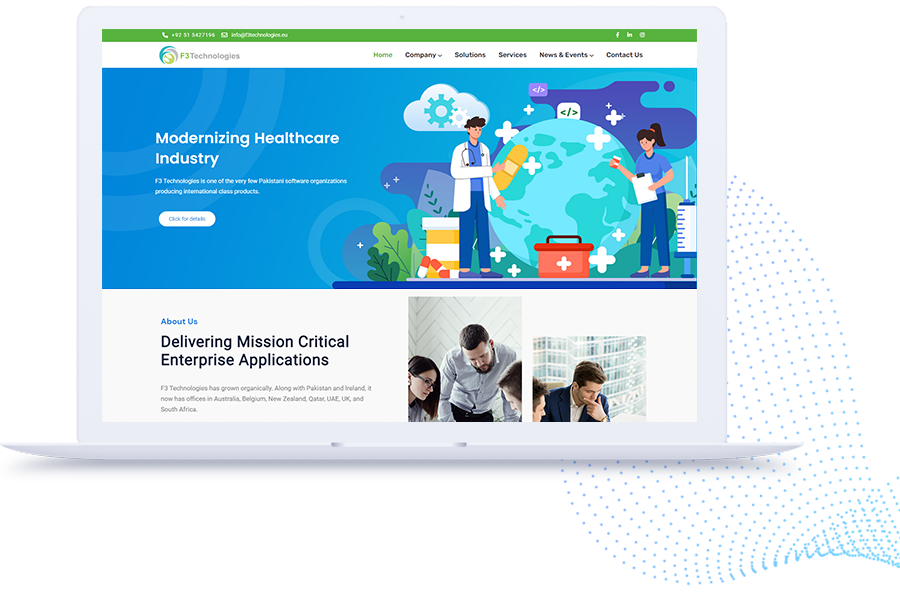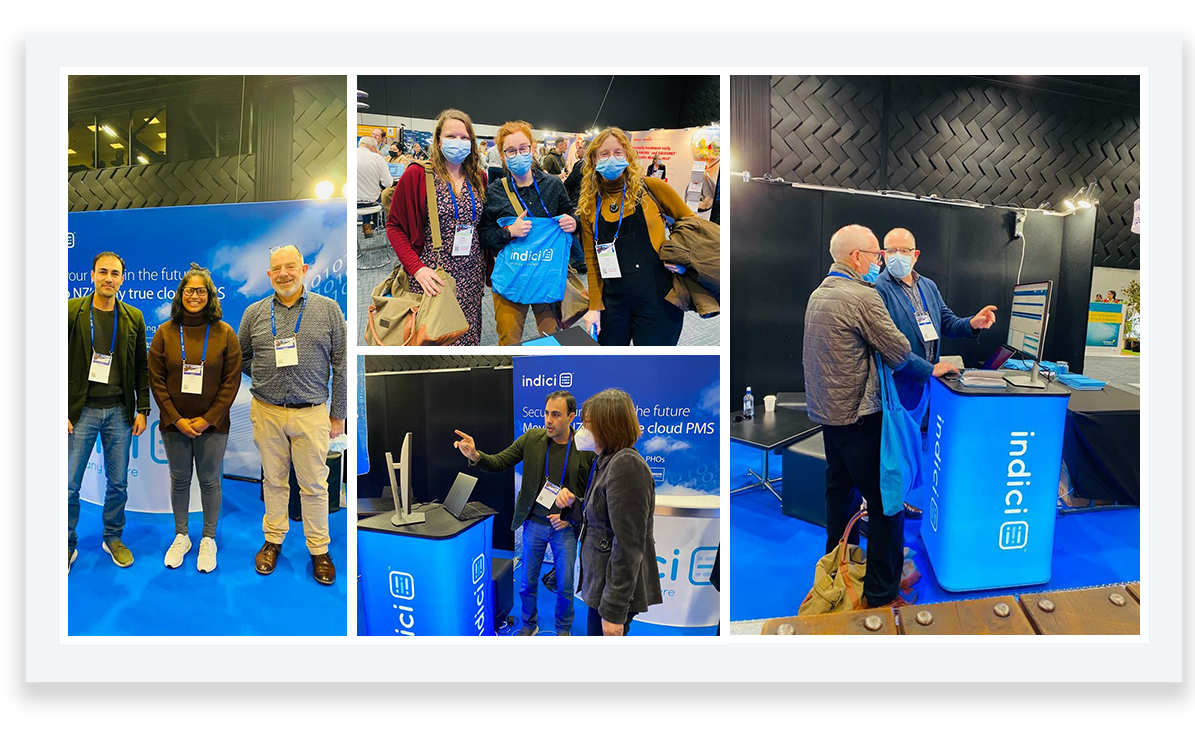 L

atest News
Team INDICI meetup
After 3 years of virtual meetings, Team INDICI is meeting their users in person.
All News
Web App Development
Our Web App Development team is experienced in creating functional and secure websites that meet the requirements of the client.
Mobile App Development
Our top-notch mobile app development team is highly skilled to create, test and develop applications for phones and tablets.
Games Development
F3's creative and enthusiastic Games team is experienced in translating basic ideas into beautifully crafted games that meet client's requirements.
Quality Assurance
Our Quality Assurance team ensures that all products are made with quality and meet the established standards set by the company.
Cybersecurity
Our Cybersecurity team is experienced in discovering vulnerabilities / risks in networks and software. Our team effectively manage any potential attacks that may occur to make sure the information isn't compromised.
Creative Designing
Our brilliant creative team is experienced in creating beautiful posters, logos, designs and making everything aesthetically pleasing.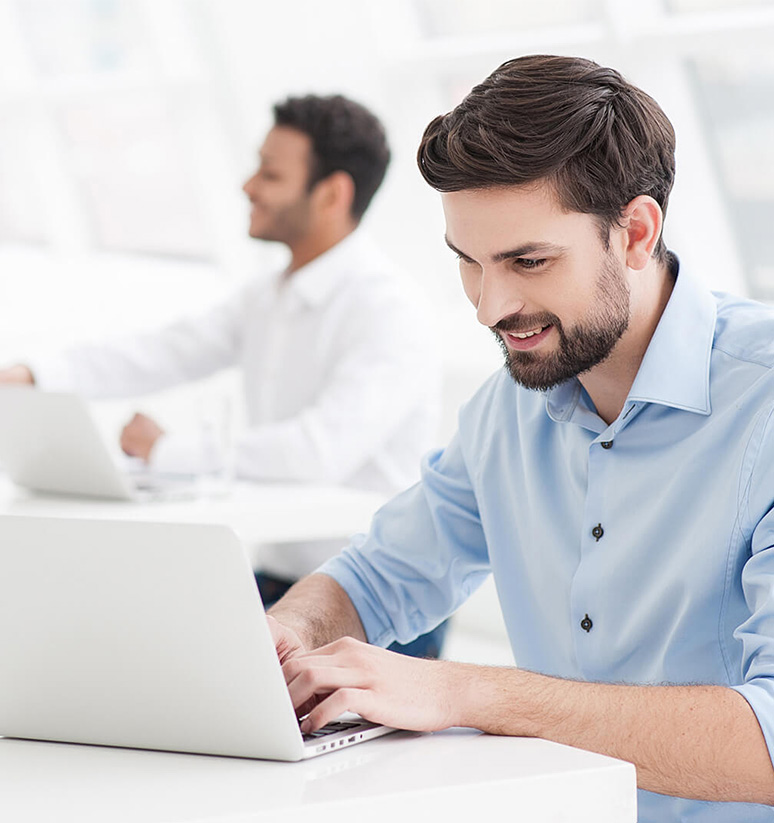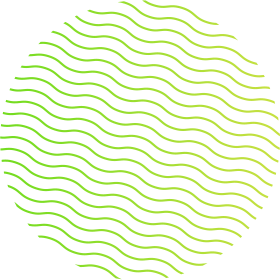 C

areer
Join Our Team
Life at F3 Technologies is dynamic and fun, a place where people love to work. A career with freedom and full of learning. We are continually in search of the brightest and talented individuals from around the globe. Come and discover amazing career opportunities.
Apply Now

F3 Health Insurance
Health Incentives
A healthy workforce is a more productive workforce. We believe that providing health insurance to employees isn't a luxury anymore.

F3 Technologies provides bonuses to reward their employees' performances. We give employees signing, referral and retention bonuses.

Training & Grooming Programs
Self-worth
F3 Technologies arranges different training and grooming programs for their employees every now and then to give employees a sense of self-worth.

Appreciation Awards
Awards
Employee morale has direct effect on employee morale and presenting employees with appreciation awards/shields is a major boost for employee morale.